It Takes A Village… Raising Positive Digital Citizens
The responsibility of teaching students to be positive digital citizenship lies in all of us. In order to create responsible, digital, prosumers, teachers, and parents must join together to create and follow best practice in digital etiquette. Sounds easy, right? In fact, it's getting harder and harder to do this every day. The Internet is growing exponentially. There are countless ways to add to your digital footprint, with and without our knowledge and control.
How can technology integrators, teachers and parents work together to raise positive and responsible global citizens?
Knowledge is Power
Teaching teachers, students, and parents about digital citizenship is paramount to creating a positive online culture. Just like our students, colleagues and parents come to us with a wide variety of knowledge, understanding, and experience about Cyberland.  As a school, promoting positive digital citizenship should be part of the school culture. Raising awareness is key. In Andrew Marcinek's Edutopia article, Digital Citizenship: Developing a Culture of Trust and Transparency he discusses the importance of creating a responsible digital-use or empowered digital use policies.
Regardless of the title you choose, it should provide a sense of purpose for using technology beyond the idea that "said devices may get me in trouble." Similarly, this policy should be something that all students can understand and interpret. It should be simple and direct without creating an air of fear when signing on the dotted line.
The user agreement policy should be more than a slip of paper that is sent home with students the first week of school. It should be a document that is revised regularly (to keep up with the fast-moving technology trends) and should be created with input from staff, students & parents. It should encourage students to want to create and maintain a positive digital image.
Another wonderful way to up-skill community members is to make digital citizenship a topic of back to school night, parent coffees and teacher newsletters.
But I'm Not the Tech Teacher!
This is an argument I have heard from many colleagues over the years. There is still resistance and confusion to integrationist roles in education. I remember sitting in a PD session with EAL guru Dr. Ginny Rojas and overhearing the grumbles of disgruntled colleagues, "Why am I here? I'm not the EAL teacher!" In fact, we are all the EAL teacher and, we are all the Tech Integrator. We are all responsible for modeling and scaffolding language to make the curriculum accessible to each of our learners. The same is true with technology integration. The technology integration specialist is responsible for explicitly teaching teachers students about current trends in digital citizenship and how to follow best practice online. Teachers across all subjects, are responsible for modeling and reinforcing the skills necessary for creating a positive digital presence. Parents are responsible for keeping in the know about their child's online presence and keeping the lines of communication open when it comes to their child's digital footprint.
Technology is integrated into every facet of our lives giving each of us countless opportunities to talk to students, colleagues, and parents about the importance of positive digital citizenship. This infographic
There are countless resources available for teachers to reinforce positive, online behavior (https://www.commonsensemedia.org is a great resource for parents, students, and teachers). Having a quick class discussion about a relevant topic around digital citizenship can be easy to do and great "just in time" teaching.
Something I am excited to do with my students is a quick chat about Mindful Messaging during snack time. Here is my plan:
Watch: http://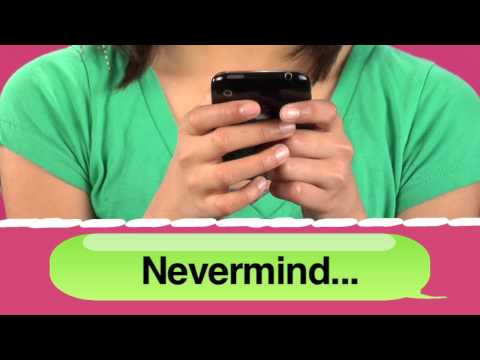 Each table group will read a comment. The comments will have the same message, but different punctuation, capitols, etc.
Each group will evaluate what the message means and document their thinking on a poster.
Turn over the posters, so the students cannot see them. Then, have students do a museum walk to see the other messages. (The posters will be turned over for the museum walk.) As students observe the posters, they will write down what they think it means on a post-it and put it next to the statement.
Turn the posters back over and complete another museum walk.
Class discussion:
Were the messages interpreted differently?
If so, why?
What changed the meaning of the message?
How could the author take steps to ensure the message is being interpreted by the audience?